Target on track for flat April comp sales
Published
today
Apr 17, 2009
April 17 (Reuters) - Retail sales for Target Corp (TGT.N) remain on track for flat April comparable sales, helped by the shift in Easter, William Blair said, adding that the company's retail and credit businesses are at a positive inflection point.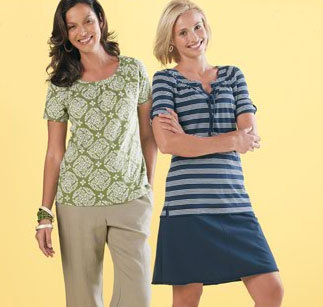 Target Women's Wear Spring 2009
For the month of March, the Midwestern retailer, known for affordable but trendy clothes and home furnishings, posted a sales drop that was smaller than expected, and said it is seeing "encouraging signs" in its business.
The gap between consumer discretionary and non discretionary categories has narrowed, even if marginally, as indicated by the smaller rate of sales declines in apparel, home and seasonal segments, analyst Mark Miller said.
"With thinner inventory now in some of these categories, this should translate into reduced clearance and a near-term benefit to gross margins," Miller wrote in a note.
Moreover, early-stage delinquencies in Target's credit business are likely to stabilise further, analyst Miller said, adding that he expects the retailer's March charge-off trends to compare favorably with other major card issuers.
The brokerage raised its 2009 earnings estimates for the retailer by 25 cents to $2.60 per share.
Shares of the company were trading at $40.47 in late afternoon trade Friday on the New York Stock Exchange. (Reporting by Nivedita Bhattacharjee in Bangalore; Editing by Himani Sarkar)
© Thomson Reuters 2020 All rights reserved.