Paule Ka deploys a 60's look in its SS11 campaign
Published
today
Feb 21, 2011
For its next campaign, Paula Ke has set its heart on a villa from the 1950s and 1960s: a Palm Spring's residence in California. Serge Cajfinger has discovered a timeless setting in which to present his brand's dresses. It is in this hushed atmosphere that Guinevere Van Seenus poses for the pictures; an American top model who has been the face of previous ad campaigns for Chanel, Jil Sander and Kenzo. Paule Ka has hired photographer Venetia Scott for the job.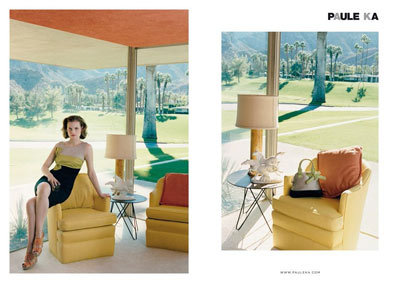 Paule Ka Spring/Summer 2011 campaign
People will be able to find Paule Ka's Spring/Summer 2011 campaign in the international press.
Copyright © 2020 FashionNetwork.com All rights reserved.