Kenneth Cole sees weak Q4; cuts 10 pct of workforce
Published
today
Jan 13, 2009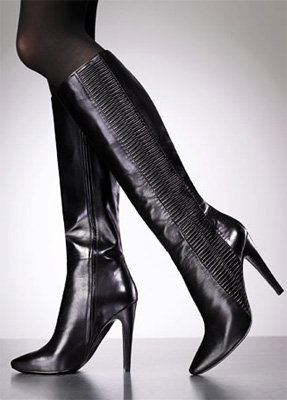 Kenneth Cole winter 2008/2009
Jan 13 (Reuters) - U.S. shoe and clothing maker Kenneth Cole Productions Inc (KCP.N) forecast a wider-than-expected fourth-quarter loss and reduced its headcount by 10 percent as part of its cost-cutting efforts.
The company, which closed its Italy office and consolidated its Tribeca footwear line into other brands as part of its restructuring efforts, expects a fourth-quarter operating loss of 20 cents to 30 cents a share, excluding charges.
Kenneth Cole said it expects revenue to fall about 5 percent to $125 million, including a comparable-store sales decline of 11 percent for the period.
Analysts on average expect the company to post a loss of 11 cents a share, before special items, on revenue of $126.0 million, according to Reuters Estimates.
The company, which eliminated about $10 million of existing annual costs through its restructuring initiatives, expects to end the year with about $65 million in cash and cash equivalents and no long-term debt.
Kenneth Cole expects year-end inventory to be about 10 percent lower than the prior year's level.
The company's shares closed at $6.21 Tuesday on the New York Stock Exchange. (Reporting by Dhanya Skariachan in Bangalore; Editing by Vinu Pilakkott)
© Thomson Reuters 2019 All rights reserved.