DSW Q2 beats market expectations; reaffirms outlook
BANGALORE,Aug 28 (Reuters) - Footwear retailer DSW Inc reported better-than-expected quarterly results, with a 67 percent rise in earnings, helped by strong merchandise margin rates.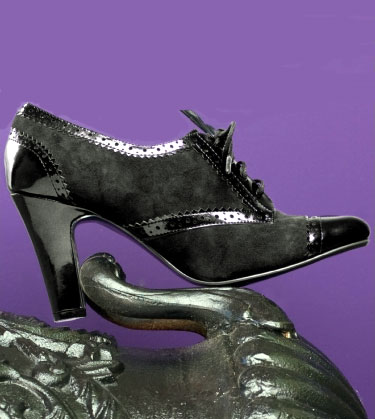 DSW shoes
The Columbus, Ohio-based company earned $11.0 million, or 25 cents a share, compared with $6.5 million, or 15 cents a share, a year earlier.
Sales rose to $357.2 million from $348.7 million. However, quarterly same-store sales for the company, which currently operates 278 stores, and plans to open at least 35 new ones during the year, fell 6.9 percent.
Analysts on average expected the company to earn 10 cents a share, before special items, on revenue of $350.28 million, according to Reuters Estimates.
In a conference call with analysts, CFO Douglas Probst said the company posted a 44.4 percent merchandise margin rate this quarter.
He said expansion plans will go down by 15 to 20 percent next year due to challenging economic conditions.
The company also said as cost of materials keep on rising, with a 3 to 7 percent hike in China itself, they are looking at various ways to offset the costs, including a reduction in promotional activities. "I think they are taking some action where they can increase price points... also trying to offset these costs from wherever they can," said analyst Christopher Svezia of Susquehanna Financial Group by phone.
"We are just entering the higher price point dynamic as we speak right now, so we'll see how the customer responds."
DSW, which sells discounted brand-name footwear for men and women, reaffirmed its yearly outlook of earnings of 75 cents to 85 cents a share. It also expects its annual same-store sales for the fiscal year in negative mid-single digits.
Analysts on average expected the company to earn 78 cents a share, before special items, according to Reuters Estimates.
DSW currently does not have a CEO, and Doug Probst said that while the search is on, it could another nine months to fill the post.
Analyst Svezia said while it might be important from a managerial point of view, he does not believe a new CEO would bring any dramatic changes in the strategic front for the company.
Shares of the company were down about 5 percent at $14.21 in morning trade on Nasdaq.

By Nivedita Bhattacharjee
© Thomson Reuters 2022 All rights reserved.