Jubilee Platinum makes shares offer for Braemore
JOHANNESBURG, July 3 (Reuters) - Mining exploration company Jubilee Platinum Plc (JBLJ.J)(JLP.L) said on Friday 3 July it had made an offer to acquire platinum and nickel producer Braemore Resources Plc (BRR.L)(BREJ.J) in a share offer.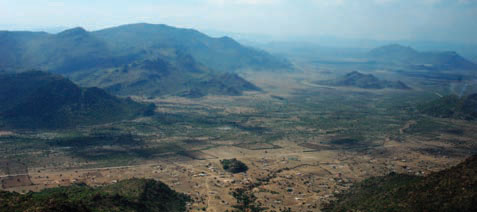 Jubilee Platinum's South Africa Tjate Project – aerial view looking NorthWest from Dsjate Farm Hill (Photo: Jubilee Platinum)
Jubilee, an exploration firm with a focus on platinum group elements (PGE), nickel and copper, had offered 1 new share for every 15.818 Braemore shares, the companies said in a statement.
Shares in Jubilee, which rose more than 46 percent in Johannesburg on Monday 29 June after it said it was in negotiations, tumbled more than 13 percent after the news of the acquisition, while Braemore's stock rose 6 percent, then fell 7 percent.
A Johannesburg-based trader said Jubilee fell because investors were expecting it to be acquired or to merge with a bigger player, while Braemore fell later because Jubilee was not paying a suitable premium for the company.
The merger of Braemore and Jubilee will create an enlarged entity that will be an emerging platinum producer in South Africa, combining Jubilee's flagship Tjate platinum project and Braemore's smelting capabilities.
"The enlarged entity has the potential to become a sustainable force in the South African platinum industry with significant platinum group metal production and thus will be well positioned to participate in any further consolidation in the platinum industry," the companies said.
© Thomson Reuters 2023 All rights reserved.