G-Star guarantees its jeans won't fade
Dutch brand G-Star is taking a stand against the vintage trend with the launch of its DeepTones treated jeans as part of its next Autumn/Winter collection.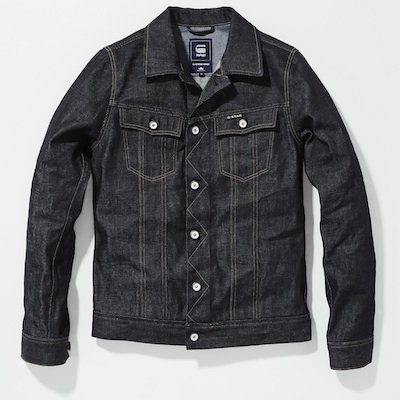 The DeepTones treatment will also be used on jackets
According to G-Star this "innovation", which has also been patented, guarantees that the colour of the jeans won't fade even after washes. The process depends on a molecular treatment.
All of the brand's iconic models (for both men and women) will be available in the DeepTones range: G-Star Elwood, 3301, New Radar, Arc Pant and Midge. Classic denim jackets will also be included in the range.
The range will be retailed at typical G-Star prices, around 120€ per item.
Copyright © 2018 FashionNetwork.com All rights reserved.