Forever 21 hires advertising agency for Europe
Already established in Birmingham and Dublin, Forever 21 is pursuing its development in Europe. As announced earlier in January, the Los-Angeles based fashion chain, which competes on the same ground as other retail giants such as Topshop, New Look and H&M, is expanding into Vienna, Barcelona, Brussels and Antwerp.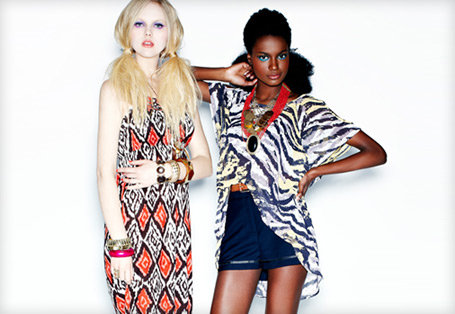 Forever 21 turns to advertising agency Mediakeys for its European development
In order to aid its European development, Forever 21 has turned to French multimedia agency Mediakeys which "will implement in each country outdoor advertising campaigns, street marketing and radio, press and web publicity. Adkeys, a communication agency from the Comkeys Group, will be in charge of adapting the campaigns for each of the three countries".
Mediakeys, which operates from 11 offices across the world, should also follow Forever 21's progress as extends its store network in London and Paris further. The Californian brand currently has 470 boutiques in the United States, Canada, Korea and the Philippines.
Copyright © 2019 FashionNetwork.com All rights reserved.