Danier Leather to cut 78 jobs
April 7 (Reuters) - Canada's Danier Leather Inc (DL.TO) said it would reduce about 78 jobs and halve its domestic manufacturing capacity to cut costs.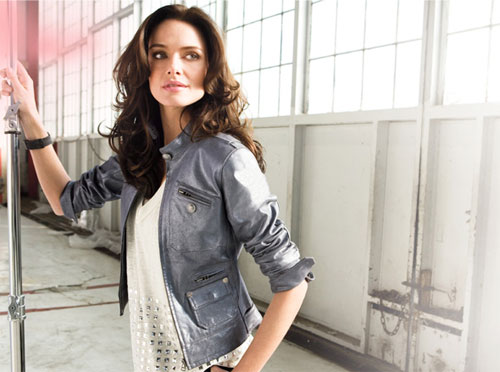 Danier Leather Spring 2009
The company, which makes high-grade leather and suede clothing, said it would reduce about 22 jobs at its 130-strong head office.
Danier expects annualized savings of about C$1.3 million from the job cuts and a charge of about C$0.6 million towards severance payments in the third quarter.
Danier said it would reduce its domestic manufacturing capacity at its Toronto facility by about 50 percent, cutting about 56 jobs.
The company said the job cuts are expected to reduce its domestic manufacturing cost base by about C$1.3 million. It expects a charge of about C$0.8 million for severance payments in the third quarter. (Reporting by Ashutosh Joshi in Bangalore; Editing by Vinu Pilakkott)