Cintas fiscal second quarter profit misses; shares drop
Published
today
Dec 23, 2009
NEW YORK, Dec 22 (Reuters) - Corporate uniform maker Cintas Corp (CTAS.O) said on Tuesday 22 December its fiscal second-quarter profit was up 5.9 percent, but remained below Wall Street expections.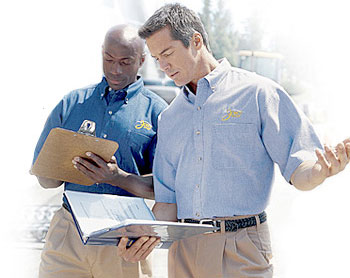 Photo: www.cintas.com
Shares in the largest U.S. uniform supplier were down more than 7 percent to $27.50 in after-hours trade.
The company's performance is closely tied to the nation's employment level, which breached the 10 percent mark earlier this year.
"When job recovery does occur, it will be a slow and lengthy process," Cintas Chief Executive Scott Farmer said in a statement. With high unemployment, demand for Cintas's uniforms ebbs.
For the period ended Nov. 30, the company posted net income of $57.2 million, or 37 cents per share, compared with $54 million, or 35 cents per share, in the year-ago period.
Excluding legal settlements, the company earned 39 cents per share.
By that measure, analysts had expected net income of 43 cents per share, according to Thomson Reuters I/B/E/S estimates.
Revenue fell less than 1 percent to $884.5 million, missing the $890.2 million analysts had expected.
Shares fell $2.18, or 7.4 percent, to $27.49 in after-hours trading. The stock has traded between $18.09 and $30.85 in the past 52 weeks. (Reporting by Ernest Scheyder, editing by Leslie Gevirtz)
© Thomson Reuters 2019 All rights reserved.