"Runway" stops here for Bravo show's producers
By James Hibberd
LOS ANGELES (Hollywood Reporter) - Dueling fashion divas have nothing on the ongoing tug-of-war drama between NBC Universal and the Weinstein Co. over the cable hit "Project Runway."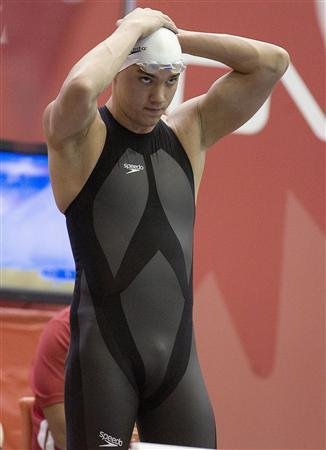 On Monday, "Runway" producers Dan Cutforth and Jane Lipsitz confirmed that they will not follow the hit series when it moves to Lifetime.
The revelation came on the same day that NBC Universal announced an exclusive first-look deal for Cutforth and Lipsitz's company, Magical Elves, to produce broadcast, cable and digital properties. NBC Universal also said that it has filed a request for a preliminary injunction to prevent "Runway" owner the Weinstein Co. from marketing and promoting the show's Lifetime version.
"I've worked with Jane and Dan for over 10 years," Universal Television Group president and COO Jeff Gaspin said. "They are great producers with original voices and a special knack for casting. Their track record of success speaks for itself, and we're thrilled to have them here at NBC Universal."
The producers claim that their decision to quit the show had nothing to do with the development deal, but sources pointed to the long list of Magical Elves shows under the NBC Universal tent as a key factor in the decision to exit a popular series. Cutforth and Lipsitz also produce Bravo's "Top Chef," "Step It Up and Dance" and "Top Design" as well as NBC's "Last Comic Standing."
"The two decisions were made independent of each other," Cutforth said. "We have a long-standing relationship with NBC. While 'Runway' has been wonderful for us and our company, it's not a show we own or have any control over. We found ourselves at a crossroads when we found out it wasn't going to be at Bravo."
Replied a Weinstein Co. spokesman, "They've been fantastic producers, and we wish them well."
In April, the Weinsteins shocked the industry by making a reported $150 million deal to shift Bravo's top-rated series to another network. NBC Universal responded with a lawsuit accusing the Weinstein Co. of violating Bravo's right of first refusal for the series.
Now the Weinstein Co. is trying to keep the "Runway" brand intact during its transition to Lifetime.
This month, the company agreed to relocate the show from New York to Los Angeles for its sixth cycle to please host Heidi Klum, who prefers to work closer to her family. The company also has secured a deal with the show's popular mentor, Tim Gunn. The company has not yet signed judges Nina Garcia and Michael Kors for the Lifetime version.
As for Magical Elves, the producers said developing a fashion-related series for Bravo is possible, but the show would not be a "direct knockoff" of "Runway."
"We love the world of fashion; we feel we have a lot more to give in that arena," Lipsitz said. "It wouldn't be out of the realm of possibility for us to be developing something under our new deal."
Reuters/Hollywood Reporter
© Thomson Reuters 2023 All rights reserved.