"Project Runway" returns on August 20 on new channel
LOS ANGELES (Reuters) - Fashion reality show "Project Runway" will make its long-awaited return to TV on August 20 on its new Lifetime cable channel home, Lifetime Television said on Tuesday.
The sixth season of the popular reality show, hosted by supermodel Heidi Klum and Tim Gunn, the urbane mentor to the show's fledgling designers, was delayed for months by an industry dispute over its move from NBC's Bravo cable outlet.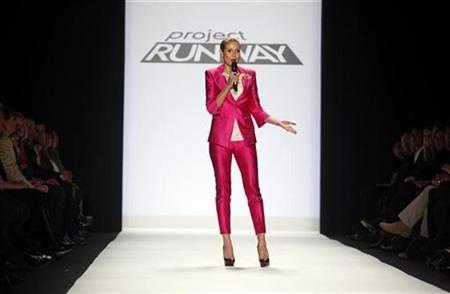 The long-running legal battle was settled when producers The Weinstein Co. agreed to pay NBC Universal an undisclosed sum to move the series from NBC's Bravo to Lifetime, which is owned by The Walt Disney Co and the Hearst Corp.
The show ended its fifth season on air in October 2008.
One of the most-watched reality shows on cable TV, "Project Runway" follows the fate of 16 fashion designers hoping to win money to launch their own clothing line as they take on a series of challenges.
The new season on Lifetime -- a channel that focuses on womens' interests -- will feature for the first time a companion series "Models of the Runway" which gives fans a behind-the-scenes look at "Project Runway" from the models' viewpoint.
NBC is part of the NBC Universal media wing of General Electric Co.
(Editing by Bob Tourtellotte)
© Thomson Reuters 2022 All rights reserved.